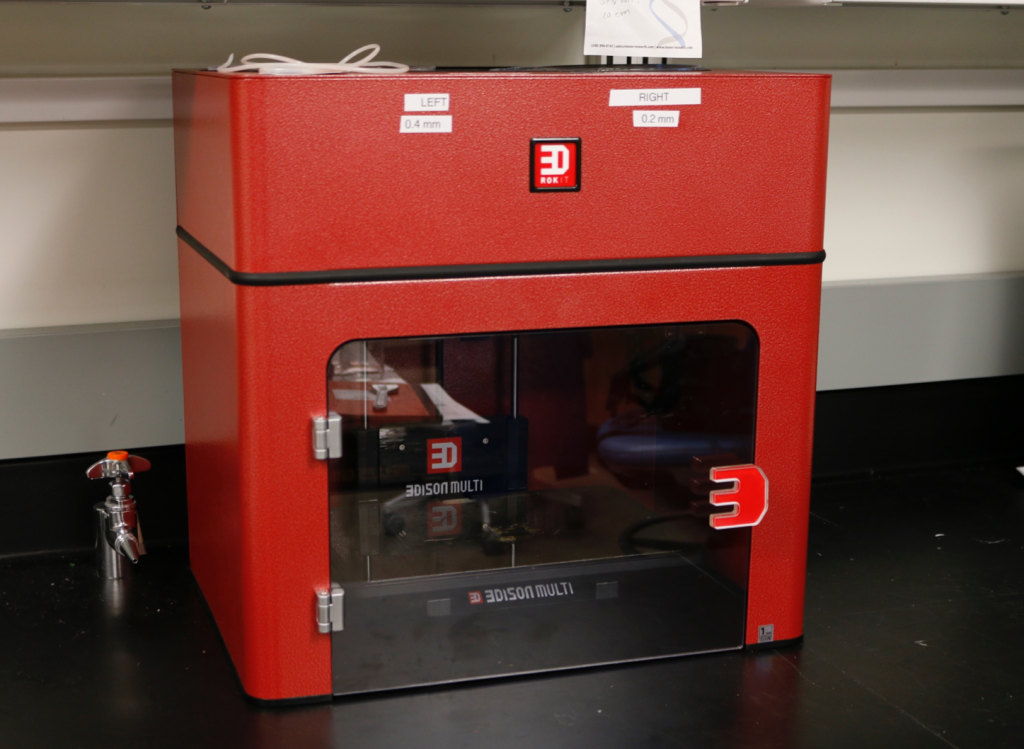 Specs:
3dison Multi is a desktop 3D printer based on the fused  lament fabrication (FFF) method. It can boast up to 25 mm of super ne layer and speed of 300mm/sec. It also features versatility when it comes to wider options of materials such as metal paste as well as lament types just by interchanging its extruder.
Print Surface: Heated borosilicate glass bed covered with PEI print surface. Separate bed preparation is recommended when printing with flexible filaments.
Print Area: 250 mm x 145 mm x 160 mm (9.84 in x 5.70 in x 6.29 in)
Print Volume: 5800 cm3 (353.94 in3) of usable space
Print Speed: 40 – 300 mm/sec (1.57 – 11.81 in)
Precision: 25 – 600 mm
File support: STL, OBJ
Capable Materials: ABS, PLA, HIPS, PVA, Wood, Polyester, PETT, Bronze, Copper, Steel, Polycarbonate, Nylon, PETG, Heat-resisting PLA, Stone, Gold and Chocolate.
Control Program: Creator K (Mac / Windows)
Contact Emilio for more information (eemilio1@jhu.edu).